WE ARE A FAMILY OWNED AND OPERATED BUSINESS. WE SELL QUALITY NEW AND USED AUTO AND TRUCK PARTS. WE APPRECIATE YOUR BUSINESS. WE BUY VEHICLES.

SOMOS UN NEGOCIO DE PROPIEDAD FAMILIAR Y OPERADO. VENDEMOS PIEZAS NUEVAS Y USADAS DE LA CALIDAD DE AUTOMÓVILES Y CAMIONES. AGRADECEMOS SU NEGOCIO. COMPRAMOS VEHÍCULOS.

BRING YOUR OWN PARTS FOR INSTALLATION OR BUY OURS. WE INSTALL MOTORS, TRANSMISSIONS, GLASS, DOORS, MIRRORS, FENDERS, BUMPERS, HOODS, TRUNKS, SUSPENSION PARTS, STARTERS, ALTERNATORS, RADIATORS, ETC...ALMOST EVERYTHING. COME ON DOWN FOR A FREE ESTIMATE!
HACEMOS REPARACION DE TRABAJO!!
TRAER TUS PROPIAS PIEZAS PARA INSTALACIÓN O COMPRAR NUESTRA. INSTALAMOS MOTORES, TRANSMISIONES, CRISTAL, PUERTAS, ESPEJOS, DEFENSAS, TOPES, CAMPANAS, TRONCOS, PARTES DE SUSPENSIÓN, ARRANCADORES, ALTERNADORES, RADIADORES, ETC.... CASI TODO.
¡
VEN PARA UNA ESTIMACIÓN GRATIS!
Cialis 20 mg - https://www.teatrovictoria.net/Galeria/disfuncion-erectil/cialis/
Comprar Sildenafil http://www.isaacperal.net/biblioteca/farmacia/viagra/
REBUILT BATTERIES AVAILABLE.
BATERIAS RECONSTRUIDAS DISPONIBLES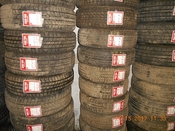 USED TIRES AVAILABLE ON SITE. NEW TIRES AVAILABLE UPON REQUEST.
UTILIZA NEUMÁTICOS DISPONIBLES EN EL SITIO. NUEVAS LLANTAS DISPONIBLES BAJO PETICIÓN.
NATIONWIDE LOCATING SERVICE AVAILABLE
SERVICIO DE LOCALIZACION NACIONAL DISPONIBLE
WORLD-WIDE SHIPPING AVAILABLE.
ENVÍO DISPONIBLE POR TODO EL MUNDO.